Free local shipping for orders above $39.90
aPetMart is the premier destination for all your pet supplies needs. Based in Paya Lebar, we are one of the most sought-after online pet supply stores in Singapore for pet owners. We offer impeccable, high-quality products that your furry friends will not be able to get enough of at wholesale prices. Shopping with us ensures lightning-fast delivery with your chosen online pet supplies reaching you within 5 working days.
You can be absolutely sure that you and your pet will be in safe hands with us. We care for your pets and believe they deserve only the best. That's why all our products – from pet food to accessories – have been hand-picked and curated with love and care. Shop at our online pet store today for speedy delivery in Singapore, unparalleled affordability, and quality products that your pets deserve.
At aPetMart, we strive to be the trusted partner for discerning pet parents like you. As part of our mission to become the best online pet shop in Singapore, we have carefully curated 187 brands and more than 3,500 pet care products from reliable sources to cater to the needs of your animal companions. Whether it's for your cat, dog, bird, hamsters, rabbit, chinchilla or fish, we only sell what we would personally offer to our own pets.
Come join our big aPetMart family and you won't have to search for pet stores near me ever again. Rain or shine, we deliver all of your pet's supplies to doorsteps islandwide – including Sentosa! To ensure that your parcel reaches you whenever you want, wherever you want, we have deliveries scheduled on the weekends and public holidays too!
If you have a dog or plan to get one, you can find the best quality dog supplies at the best prices at aPetMart online pet store. Our wide range of dog treats, dog food, and pee pads from popular brands such as Absolute Bites and Stella & Chewy's, among other dog supplies of unmatched quality, will surely satisfy your canine pal. 
Ready to take your feline friend on a gastronomical adventure? Check out the wide variety of cat food brands that we offer, including Taste of The Wild, and Wellness pet food. Meanwhile, you can spoil your cat with the vast arrays of cat treats, cat litter, cat toys, and cat scratchers, all on sale.
Looking to pamper your pet with a spa? Look no further! At aPetMart, we carry a huge collection of dog grooming and cat grooming products from around the world for your fur kid. 
Many fast-moving and popular pet supplies are ready for walk-in purchase at our shop in Paya Lebar. A wider selection is available at our pet shop online in Singapore. Contact us today to learn more!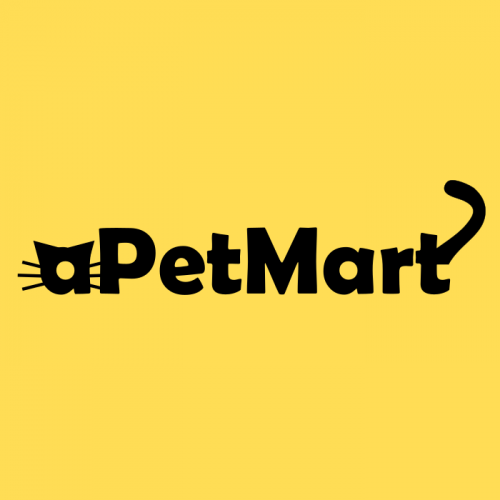 Don't just take our word for it. Here's what our thousands of customers have to say about our pet shop online.
Pauline Siew
13. September, 2022.
Thank you aPetMart for the exchange request as my comm cats don't eat the Aatas Cat Soupy Stew. Seller was very patient with my late reply and arranged the exchange items and delivery after my confirmation. Will definitely buy again from aPetMart!
Natasha Hanafiah
13. September, 2022.
Efficient and fast response. 👍👍👍👍
Jerry Ooi
12. September, 2022.
I'm a returning customer. Good product. Very fast delivery and well packed. Prices are very competitive. Free gifts too. Highly recommended.
Zen Neo
12. September, 2022.
Received item promptly the next day after ordering! Super happy with the purchase, thank you for the free sample! Will purchase again! 🙂
Jon Tan
12. September, 2022.
I am very happy with the products and will buy again because my dog loves the food!
Jeremy Tay
12. September, 2022.
Purchase to delivery leadtime of 1 day is amazing
Asnah Kadir
7. September, 2022.
Poh Sulin
30. August, 2022.
poe poe
30. August, 2022.
Highly recommend this seller. Thanks for Fast delivery service and responsive service.
Nonie Aznan
25. August, 2022.
Awesome seller... 2nd purchased from this seller... Super fast response & delivery... I love their bag very elegant black.. The products are the best and value fOr mOney!! Thank yOu aPetMart ❤️❤️❤️ Highly recommended and will definitely purchase again for more..
Pet Food Online Store Promotions​
Every brand that aPetMart offers are carefully curated from reliable sources to ensure the highest of quality products. These featured brands are the top in business, widely known by every pet parent in the world!